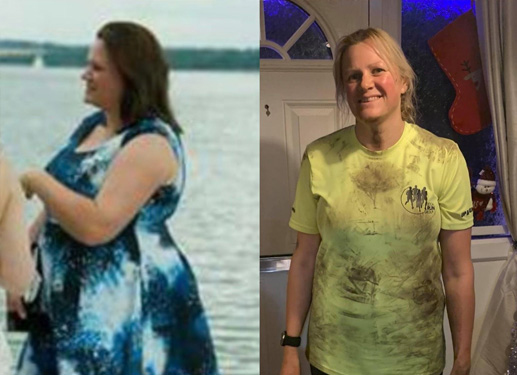 I started Bootcamp in Buckingham with Alice about three and a half years ago. I was overweight, unfit and miserable to be perfectly honest!

It was absolutely terrifying turning up not knowing what to expect, not wanting to hold people up because I was so unfit and slow. I needn't have worried though as I was made to feel very welcome and Alice tailored each exercise to my (lack) of ability. Within two months of starting I noticed a massive difference in my fitness and my confidence too. I also had much more energy and felt so much happier. It was very noticeable to my husband too, who said I was like a different wife!

Alice eventually decided to open her 'shack' over in Northampton and asked if I would like to give it a go. I jumped at the chance to learn new things and was soon learning how to do things with weights that previously I wouldn't have thought I could lift with help, let alone by myself. The atmosphere in the shack is fantastic, not only is it more personal as there are only a few in each session but everyone is so encouraging and can also have a good laugh with each other! I absolutely love my shack sessions.

Since starting with Alice I have taken part in many running events, including two half marathons please note before before I couldn't even run 10 metres let alone 13 miles!!!! I have done a muddy obstacle course with other the other Bootcampers, in which I faced my biggest fear of open water. The sense of achievement after that was amazing!

I honestly cannot thank Alice enough for improving my life in all areas and making exercise so enjoyable. She has genuinely transformed my life.
- Michelle, 40 ish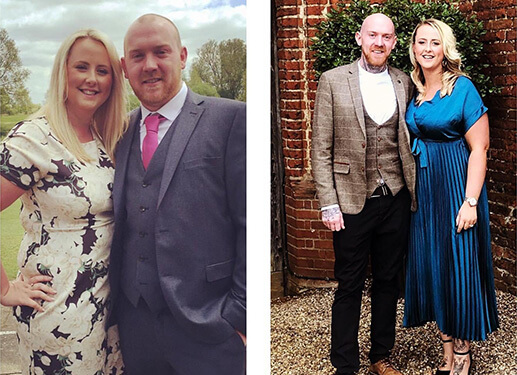 Whenever I look back, to that first time I joined Bootcamp run by Alice I smile. 3 years on I am still here and still loving it more and more.

I first joined a Bootcamp in January, standard New Year's resolution and I wasn't even confident it would stick. I have used multiple personal trainers before, and all they did was knock my confidence so I usually lasted about a week.
I remember messaging Alice saying I can't even run 2 metres and she re assured me instantly. Going to this Bootcamp I can honesty hand on heart say it has changed my life and I have no one else to thank but Alice.

I trained with Alice consistently and I lost the most amount of weight than I ever have before. I lifted weights heavier than I thought was ever possible. My confidence grew and grew. As my body was changing I could feel my confidence bursting. I always sit and wonder if I had never of met Alice where would I be now.

When I first joined training with Alice I was on two types of medication, which after a year I know longer take these. I also now know what I need to do to get results... and not forgetting I can now most definitely run more than 2 metres.
After a year of training with Alice, my husband decided to come and join me. It is now something we do not do apart. We motivate each other and have both had some massive achievements. Before Mr Button joined Bootcamp he used to drink on average around 8-10 cups of coffee with 4 sugars in, multiple cans of coke, and neither of us can remember the last time he did any form of movement oh and wait the best part he didn't eat ANY fruit or vegetables! Mr & Mrs Button have been training together now with Alice for just over 2 years. Alice's sessions are just like meeting your friends, it is a fantastic community. Mr Button now has no sugar in coffee and he eats nearly every fruit and vegetable going! Not forgetting as well he ran 36K over a weekend in Paris without really sweating!
Do not get us wrong, we still enjoy life and live it to the fullest, we are still very social at weekends but we have learnt that it is all down to consistency.

During lockdown Alice has also shown that anything is possible, that there is still the Opportunity to train and that there is never an excuse.
Alice knows when you're having good or bad days, she tailors her approach brilliantly to suit anyone. Alice is a shoulder to cry on, a motivator, leads by example and an all-round fantastic coach.
People ask Mr & Mrs Button why we drive 45 minutes to train with Alice but to be honest that commute is 1000% worth it. I have never and will never find a trainer like her.
I'm trying to think of an appropriate way to close this now, but I am struggling as to be honest I have so many great things to say.
BUT the most important of all is I will be forever grateful that The Buttons started training with Alice and how much it has transformed our lives!
- The Buttons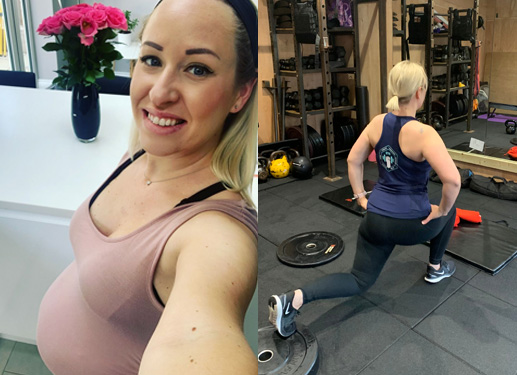 I started training with Alice around 9 weeks after giving birth. Her knowledge around post-natal care is brilliant and she is really educated me on what my body had been through and the process to get it back to its best.

We started slow with simple but highly effective exercises and within a matter of weeks I was starting to feel stronger.
It was amazing how quickly my core strength started to build back up.
She gave me great home workouts to do and was on hand if I need any advice or guidance.

I cannot recommend Alice enough.
- Zoe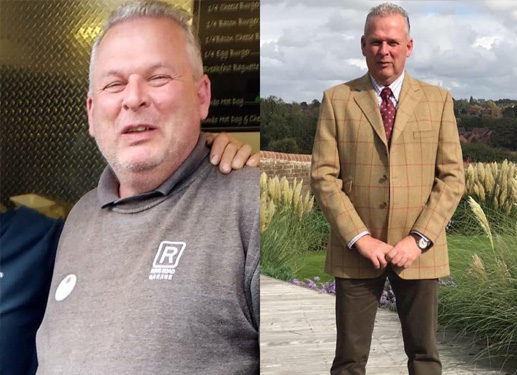 I have now been going to Bootcamp for 6 months. What can I say fun, fun and more fun just love it Alice is the best and everyone who goes there are so friendly. I started training with Alice at outdoor Bootcamp and soon realised I needed that little extra push so I booked some 1-2-1 training. Alice helped me with nutrition and has an eye for detail when it comes to lifting weights. My photos speak for themselves.
Thank you, Alice
- Stu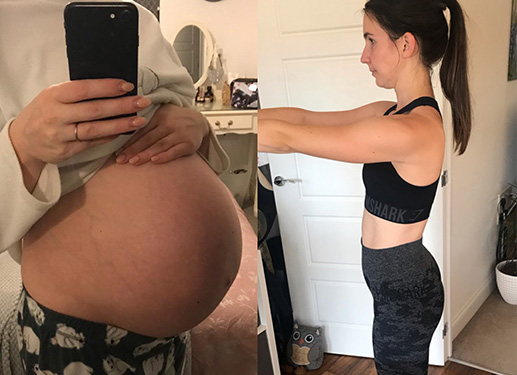 I started with Alice around 12 weeks after I had my second baby. I can honestly say she has helped me so much!
She has not only helped me with losing weight, but she's shown me how working out, can be such a positive addition to my life. Alice pays attention to detail and always makes sure you are comfortable and doing the movements correctly.

I first started sessions with Alice during the daytime, and I have taken both my 4-year-old and my baby along with me. Alice is brilliant with the kids, helping when needed if they are upset, so that I can carry on with the workout. A lot of the things we did, I had never done before, and they are all things tailored for new mums. I started noticing how much stronger I was quickly with only one session per week, along the visible changes. The improvement in my core and pelvic floor were impressive.

I was enjoying it so much that I decided to join the group PT sessions Alice offers in the evening. Alice has lots of equipment available as it's her own mini gym in her garden. I found the small groups good for motivation and also still very personable. Eventually I was lifting weights that I did not realise I'd ever have the strength for. Alice is so good at keeping you on track and pushing you, but in the best possible way!

My improved fitness levels have helped me to get my 5k run PB from over 32 minutes down to 27 minutes!
Alice also helps guide with meal ideas which I find very helpful, she is also very good with keeping it real at the same time too!
I really do feel like a new person, with a new type of lifestyle since training with Brawny's bootcamp. I wouldn't ever return to not exercising! Even during lockdown Alice has been offering amazing Zoom sessions, which I do 3 a week, they have lots of variety and I never get bored of the workouts. Alice has also just broken the news I need to move up to an even heavier weight! Help, haha!

If you need a trainer to motivate you, make working out something you look forward to and help you reach your personal goals, then Alice is the person for you! I could not recommend her more!
- Ilona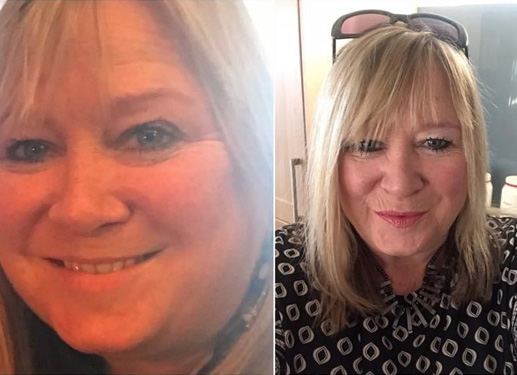 Well... I'm 52 years old and recently diagnosed Asthmatic. My son was concerned about my health and (lack of) fitness, so he bought some vouchers for personal training sessions with Alice.
The idea was she could assess my fitness and help me become healthier. I was very nervous as had never done anything like this in my life before. Alice was very kind and friendly and made me instantly feel at ease. Now six months on, my eating habits have been totally transformed, I have lost 1 stone in weight (have wanted to do that for years).
I am now as fit as I could ever have believed I could be and have recently just ran 2 miles effortlessly.
I cannot recommend Alice enough, she is always there for you with support and advice, her prices are very reasonable and well worth every penny.
I shall finish with Alice is a lovely person to know, and I feel she is a friend as well as a trainer and an asset to have in my life.
- Samantha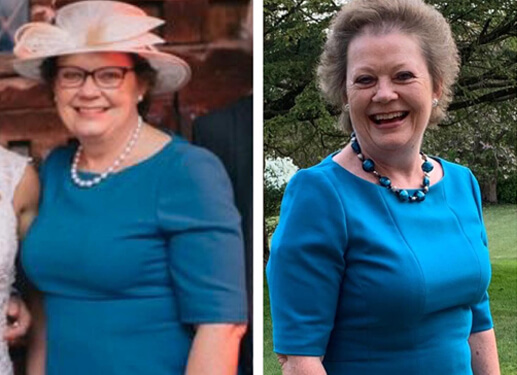 I have been doing "Virtual" training sessions with Alice since October 2019. Doing these sessions, I have dropped a dress size from 16 to 14 and lost over a stone in weight.Originally we did 1-2 times a week and now 4 times a week since lockdown began.
PT with Alice is never boring and easy to follow on my iPad. The sessions are varied and have gradually increased in their intensity and level of weights. Alice tailors sessions for any ailments and is super accommodating in fitting around any work commitments. Alice not only pushes me in the sessions, but has helped me with my eating plan whilst still allowing me to have my weekly wine.
Onto losing the next stone in the rest of 2020! By the way I am 65 years old!
- Jane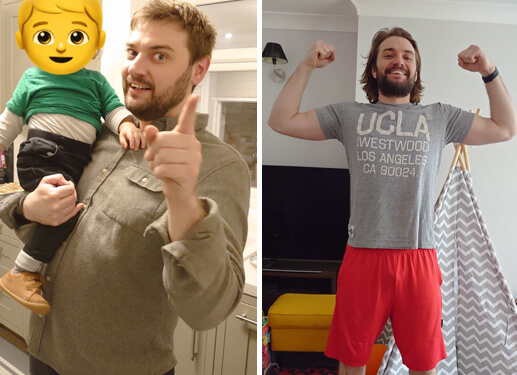 Can't recommend Alice as a personal trainer enough, I have been on a positive journey since I started doing virtual workouts in March 2020 I started again at the Gym towards the end of 2019 after a few lazy years, then stopped in Feb 2020 due to the global situation.

In March 2020 I weighed 15st 6, the heaviest I had been.
That's when I was introduced to Alice by my better half, who had been training with her for a while with great success.
By the end of November 2020 I was down to 12stone, Loosing 3.5 stone in 8 months.
I'm now around 12st 3 but the slight gain is in muscle and not fat.
I'm 32 and haven't felt or looked like this since I was in my late teens playing football 3 times a week and then I didn't have the definition I now have.

Currently due to restrictions I am unable to go to and visit Alice at her own studio, but I am pleased I am still getting the results virtually working out in my front room or garage with Alice over zoom in the virtual sessions.
Alice offers personal advice based on everyone's individual goals and abilities and offers a truly tailor made service which includes training plans, diet and nutrition all of which she is qualified to give.
I have also gained great inspiration from others posting their results in members area of Alice's social media.
Whether that's a recipe or seeing that someone has achieved a personal best.
All these things help you stay on track and make you feel like part of a community, everyone is all on the same journey. I have learned the correct techniques on Deadlifts, Burpees, Squats and kettlebell swings to name a few.
I have also received training on correct from using my newly purchased squat rack and bench.
Could I have done this myself. No.
So in conclusion I am truly glad I met Alice. I fully recommend Brawny's Bootcamp to anyone who wants to improve their fitness and loose a dadbod.
- Darren